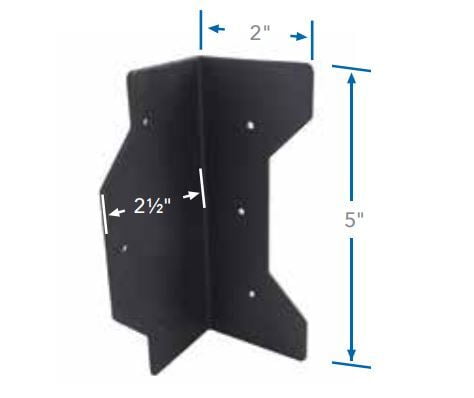 Fortress Evolution F50 Bracket
Once the Ledger Brackets are in place and the S-Ledger is
attached to the structure, the F50 Brackets are used as the
joist attachments on both ends of the S-Ledger.
Attach F-50 Bracket to the outside edges of the S-Ledger
with Evolution self-drilling screws.
NOTE: The F50 Bracket is also used anytime there's a joist
attachment to the S-Ledger that requires non-standard
spacing. This could occur if you're adding joists for blocking
or adding additional support.
Shipping & Availability
2 to 10 business days turnaround to get ready for pick-up or delivery.
Product Name
F50 Bracket (L-shaped)
Description
Used with S-ledger, joist, and blocking as well as many other applicatons
Collection_ID
980609000051014067_29000