Fortress Fe26 V-series Railing
Fortress is transforming the decking industry with vertical cable railings! The Fe26 V-Series is the first of its kind to hit the market. And it's virtually maintenance free. Easy pre-assembled install and one-and-done tightening make this cable railing a great choice for style and function.

Get started with the simple steps below to purchase your customized Fortress cable railing systems.

We strongly recommend following the Fortress Railing installation guides for best results.

Step 1: Select Railing panel
Fortress cable railing is available in 6' and 8' sections (actual lengths 69.5" and 93.5").
Two posts styles are available to create 42"-height cable railings (See Step 2).
- Face mount posts (with base plate)
- Fascia mount posts (no base plate)
I-support is not included in the railing panel kit and is optional for installation.
Note:
Cable railing panels must be installed with an Accent Top Rail (ATR) or a drink rail attached with Fortress Fe26 clips. (See Step 3)
Try to make all railing sections on a row the same size.

(For 20 feet of railing, create four 5' sections with 6' rails or three approximately 7' sections with 8' rails – rather than 6', 6', 8'.)

Check your local building codes to ensure height compliance.
The following requirements apply in Ontario:
- If the deck/porch height is above-grade 5' or more, your handrail should be 42" high (from the deck surface).
- If the deck/porch height is less than 5' above-grade, your handrail should be 36" high (from the deck surface).
- If the deck/porch height is less than 2' above-grade, a railing is not required.
Fortress FE26 V-series Cable Railing
Fortress Fe26 posts are available in Blank Sand only.
Fortress Fe26 Posts kits are 3"x3".

Posts are available in two heights:
- 45.5" for face mount
- 55" for fascia mount
Note:
Both posts result in 42"-height cable railings.
Face mount post kits include post base covers (post skirts). Post caps are sold separately.

Post brackets are sold separately.
Choose an Accent Top Rail or drink rail to complete your deck railings.
For drink rails use Fortress Fe26 clips to attach
deck board
on a top of railing section.
Fortress FE26 ATR & Drink Rail
Step 4: Final touches - Fortress Accents
Put the finishing touches on your deck railings with brilliant Fortress accents. Attractive post caps and post base covers complete the look. Waterproof LED light kits enhance any style. And a unique built-in thermal management system features a power supply option with timer and dimmer to make lighting efficient and convenient. Find everything you need to complete your railing system, right here.
Strong and durable die-cast aluminum post caps with optional LED lighting system
Energy efficient LED lighting
Versatile – use with a variety of deck railing and railing systems
Use with wood, composite, vinyl, or Fortress™ railing metal posts
Most Fortress Accents™ components are ETL Listed
Virtually maintenance-free, backed by a 10-year manufacturer's warranty
Key features
Industry-leading:

First vertical cable railing system available

Easy installation:

Pre-assembled components make installation a breeze.


Fortress protection:

Shield-coated with advanced automotive coating process for ultimate corrosion resistance.


Fortress strong:

316 marine-grade stainless steel cable railing and components.
Versatile:

Works with wood, composite, vinyl, and Fortress steel posts for both level & stair applications


Safe:

Meets ICC-ESTM AC273, NBCC, OBC, ABC and BCBC standards.


Attractive:

Available in premium Black Sand finish and engineered to withstand the elements, for attractive cable railing, season after season.
Available in premium
Black Sand finish
.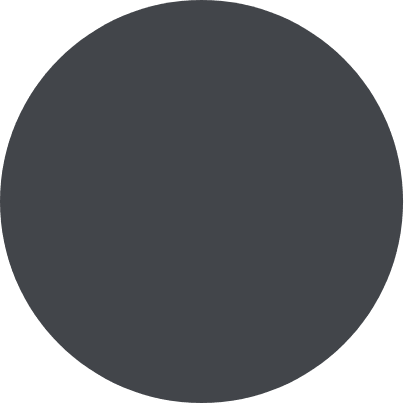 Order Cable Railing in 4 Simple Steps
1. Determine the number of sections you'll need

- Fortress cable railing is available in 6' and 8' sections.

2. Choose your post mount style

- Both styles result in 42"-height cable railings.

3. Order your Fortress cable railing parts

- Select your top rail to create the look that suits your style and setting.

- See the tabs above for more details on specific deck supplies.

4. Add the finishing touches

-

Enhance your Fortress cable railing with lighting and accessories for the ultimate outdoor oasis.