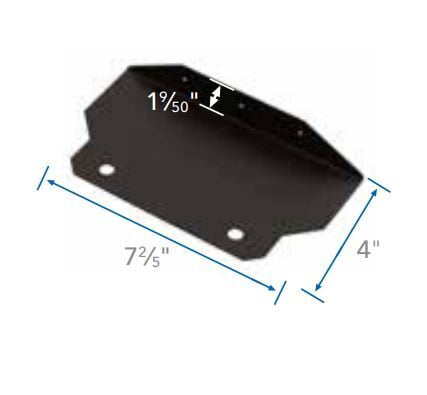 Fortress Evolution stair anchor bracket
Fortress Evolution Stair Stringer Anchor Bracket is a reversible bracket that allows a secure, connection from the stringer to the footing, slab or pier under the last tread. Providing and aesthetically seamless transition from the stairs.
Shipping & Availability
2 to 10 business days turnaround to get ready for pick-up or delivery.
Product Name
Stair Anchor Bracket
Collection_ID
980609000055890411_14000
Product Details
Specifications
Dimensions
Width/Height/Length

7-2/5"x4"
Material Specification
Color

Black Sand

Coating

Industrial Grade Powder Coating

Material

Galvanized Steel