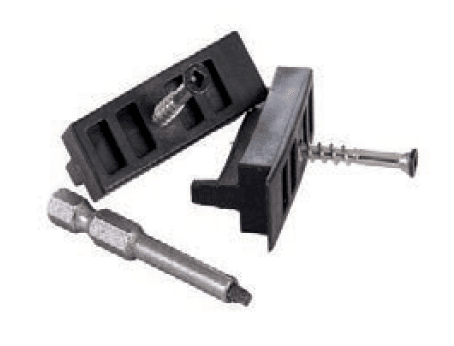 TruNorth decking Fastening Clips
Non-returnable
TruNorth decking Fastening Clips /
Slide & Go Fastening Clip
system allows for easy installation and these great benefits:
No visible screws



Single board can be removed, flipped, and adjusted if needed
Reinforced plastic that never rusts
Made to exactly fit TruNort boards (not a universal clip that fits "just ok")
250 Clips, 250 SS Screws, 1 Bit
100 Sq.f. on 12" OC Framing;

130 Sq.f. on 16" OC Framing



Shipping & Availability
Up to 2 weeks lead time to get the product ready for shipping or pick-up
Order Type
This is a SPECIAL ORDER item
Product Name
Grooved Deck Fastening Clips
Description
250 Clips | 250 SS Screws | 1 Bit | 130 Sq.f.
Collection_ID
980609000051014039_114000,980609000051014041_73000