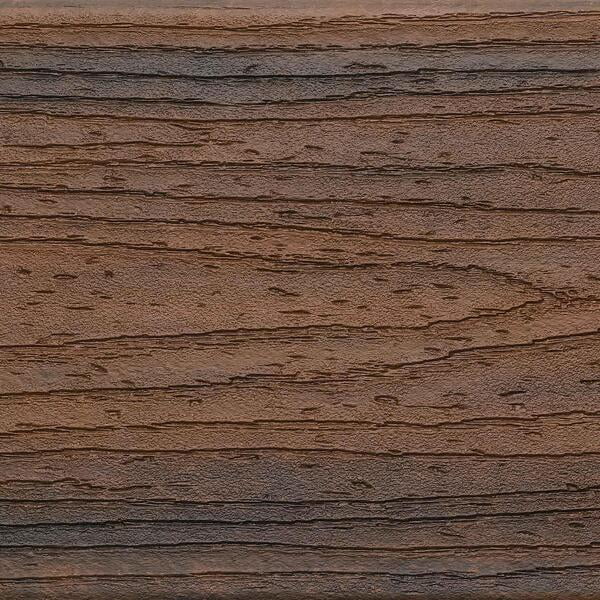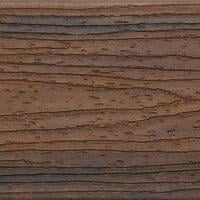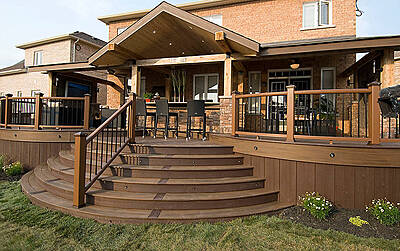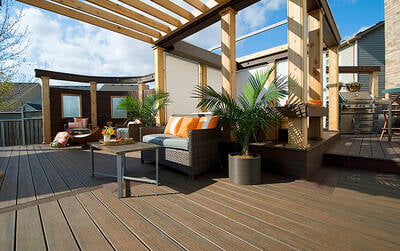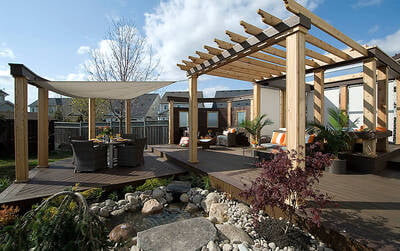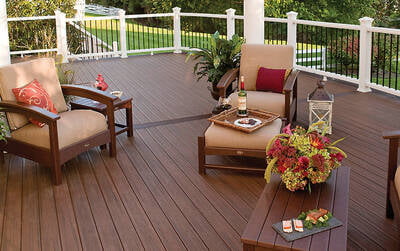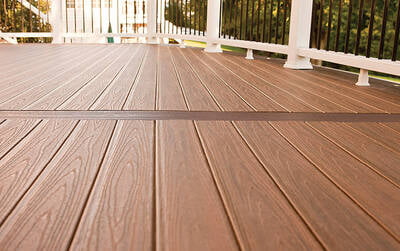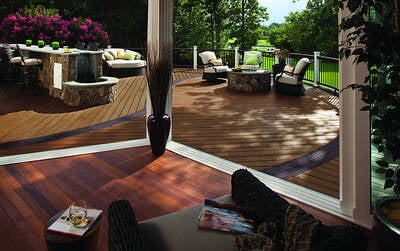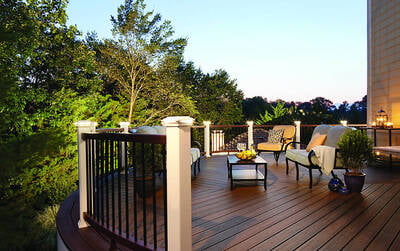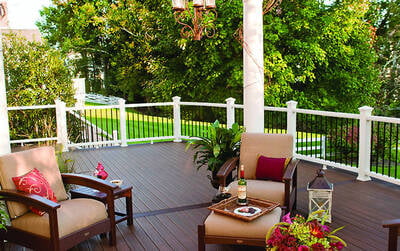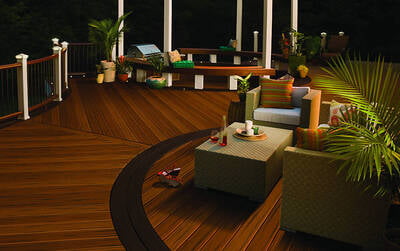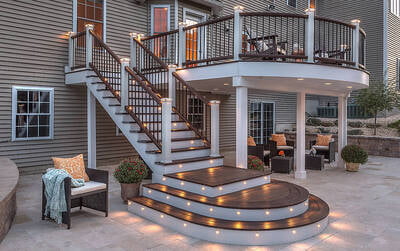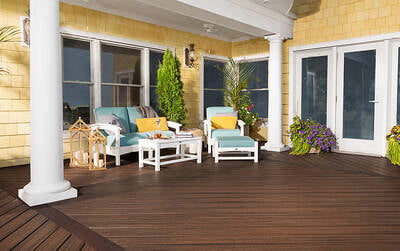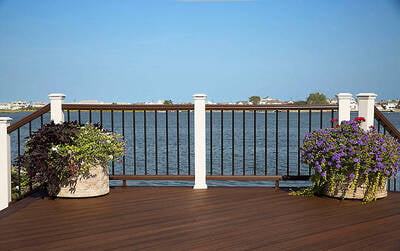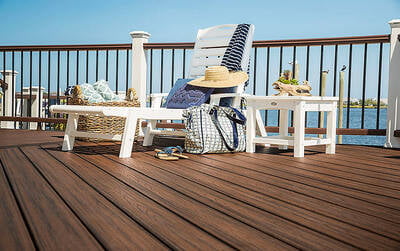 TREX
Spiced Rum
Boards are available in both a "solid" (also called square shouldered) and "grooved" profiles. Install main deck with Grooved boards using TREX Hideaway Plastic hidden fasteners. Use Solid boards for deck perimeter picture framing and steps using color matching Face fastening screws or Screws with Plugs. See below recommended products section.
Product Details
Specifications
TREX
Spiced Rum
is a

capped composite decking board - Variegated color.

Boards are capped from 3 sides only (Top and two sides).





TREX

Spiced Rum

belongs to

TREX Transcend

collection which comes with 25 years limited Residential fade and stain warranty from manufacturer.

TREX Transcend

also backed with limited warranty against material Defects.

TREX Transcend

is made from 95% recycled materials. TREX Transcend has two distinct styles: premium tropical colors (Variegated Colors) and rich classic earth tones (Solid Colors).

Spiced Rum

belongs to TREX Tropical colors Series. In addition to regular boards for Spiced Rum TREX also manufactures porch boards.

Fasteners

TREX grooved decking boards work best when complemented by TREX Hideaway Plastic hidden fasteners. When working with square-edged boards from TREX, installation crews prefer to face-screw with hidden fastener systems such as Pro Plug and Cortex® or color matching S/S Starborn Cap-Tor xd.

Plugs are made from the same decking board, therefore they are almost invisible. TREX Hideaway Plastic hidden fasteners and Screws with Plugs – you can have a complete fastener-free surface.


Other fastener systems can also fit well with TREX decking boards but be sure to confirm compatibility with TREX and your fastener manufacturer before trying them.
Boards' Specification
Board Profile

Grooved | Solid | Fascia | Riser

Grooved Boards' length

12' | 16' | 20'

Solid Boards' Length

12' | 16' | 20'

Material

Capped Composite

Decking Board Dimentions

0.94" x 5.5"

Fascia Board Dimensions

0.56" x 11-1/4"

Riser Board Dimensions

0.56" x 7-1/4"

Joists structure

16"-on-centre for straight applications; 12"-on-centre for diagonal applications