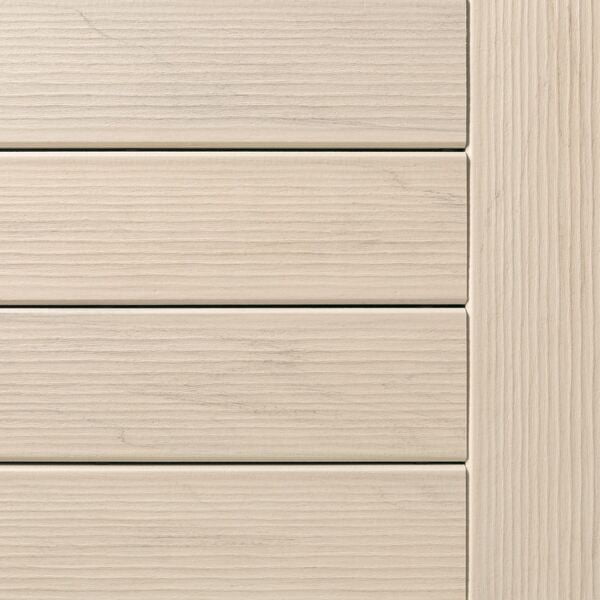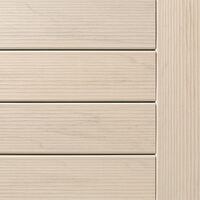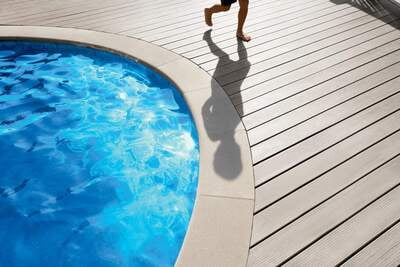 TimberTech Whitewash Cedar
TimberTech
Whitewash Cedar
Boards are available in "solid" (also called square shouldered) and "grooved" boards.
Grooved boards used to install main deck using
CONCEALoc
hidden fasteners.
Product Details
Specifications
TimberTech
Whitewash Cedar
boards have manufacturer's 30 years Fade and Stain warranty plus lifetime limited warranty for performance.
TimberTech
Whitewash Cedar
Boards unlike most competitors are capped from all 4 sides, including grooves of grooved boards. This feature dramatically reduces any kind of potential moisture impact to zero.
Boards' Specification
Board Profile

Grooved | Solid | Fascia | Riser

Grooved Boards' length

12' | 16' | 20'

Solid Boards' Length

20'

Material

Capped Composite

Decking Board Dimentions

0.94"x 5.36"

Fascia Board Dimensions

9/16"x 12"x12'

Riser Board Dimensions

9/16"x7-1/4"x12'

Joists structure

16"-on-centre for straight applications; 12"-on-centre for diagonal applications
Decking Color