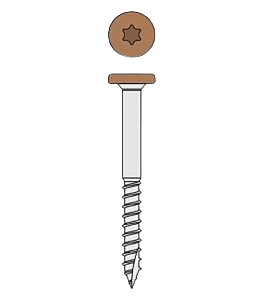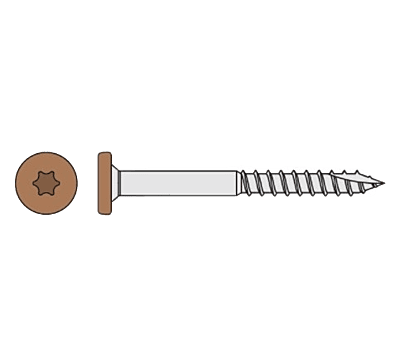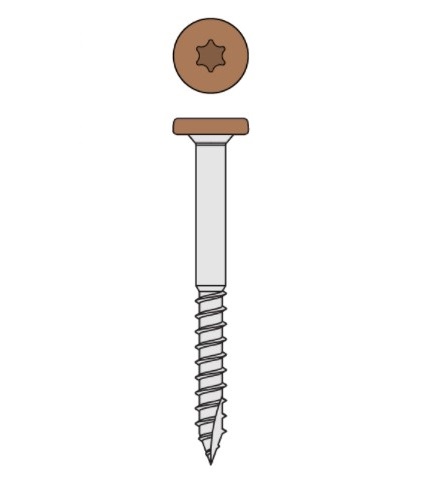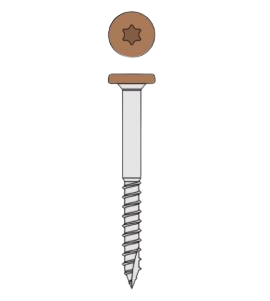 Starborn Stainless Fascia screws #9x1-7/8"
Starborn DeckFast Fascia 1-7/8" screws (305 Stainless Steel)
screws are available in 9
x 2-1/2".
The system consists of two precisely engineered components:
1. Specialty designed color matched fascia Screw (hereto product), and
The system is designed for use with 1/2" to 3/4" PVC and Composite fascia profiles. Install 2 to 3 screws per 16". Choose the head color you need from the below link.
1. T-20 Star Drive Recesses
2. Color Matched Stainless Steel and Epoxy Coated Steel
Fascia screws are available in a wide range of colors to match popular decking products. Stainless Fascia Screws are 9 x 1-7/8". Epoxy Coated Fascia Screws are 10 x 1-7/8".
For faster, easier entry; helps prevent splitting of treated lumber.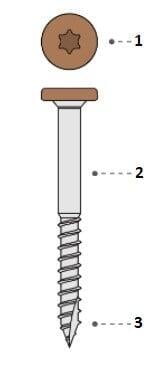 Product Details
Specifications
The DeckFast Fascia System is designed to handle the large amount of expansion and contraction that can occur with PVC and Composite deck fascia boards.
The Fascia Tool creates an over-sized hole so that the board can expand and contract freely without applying significant force to the shank of the screw.
Fascia Screws are available in Headcote stainless steel (hereto product) in colors to match popular decking products.

Screws
Gage

9

Length

1-7/8"

Material

Stainless Steel

Grade

305 Stainless Steel

Head Style

Flat

Drive

Star

Drive #

T-20