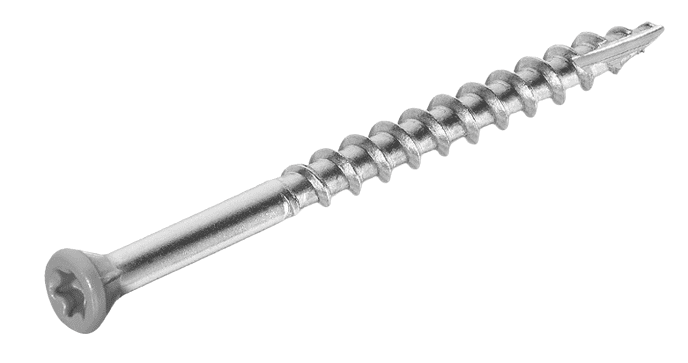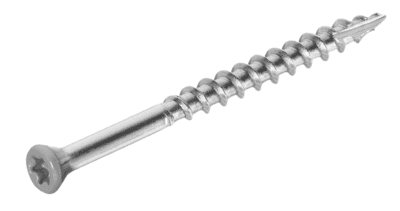 Starborn Headcote Trim-Head #7x1-5/8" (305 Stainless Steel)
Starborn Headcote Trim-Head #7x1-5/8" (305 Stainless Steel)
screws are designed to blend with all types of wood decking, including cedar, ipe, mahogany, and meranti. These premium quality deck screws feature extra deep star drive recesses, type 17 auger tips, and trim heads.
Headcote screws are available in both Grade 305 and Marine Grade 316 stainless steel for superior corrosion resistance. They are also available collated for use with the Muro® Ultra Driver tool.
Headcote 305 and 316 screws match the profiles of Smart-Bit® Pre-drilling and Countersinking Tools. For materials that require pre-drilling, especially hardwoods, this product combination makes it easy to achieve a clean and professional finish.
Trim-head Headcote screws are recommended for Hardwood Decking:
Starborn Headcote Stainless Trim Head (Grade 305 and Marine Grade 316) screws are available in following options
T-15 star drive:

7 x 1-5/8"

|

7 x 2-1∕4"

T-20 star drive:

8 x 2-1/2"

|

8 x 3"