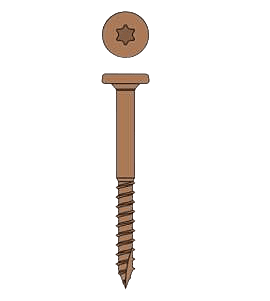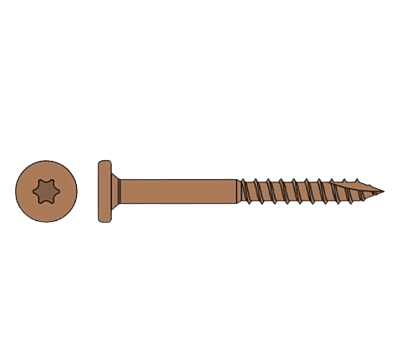 Starborn Epoxy Coated Fascia screws #10x1-7/8"
Non-returnable
Starborn DeckFast Fascia 1-7/8" (Epoxy Coated)
Screws are available in 10 x 1-7/8".
The system consists of two precisely engineered components:
1. Specialty designed color matched fascia Screw (hereto product), and
The system is designed for use with 1/2" to 3/4" PVC and Composite fascia profiles. Install 2 to 3 screws per 16". Choose the head color you need from the below link.

1. T-20 Star Drive Recesses
2. Color Matched Stainless Steel and Epoxy Coated Steel
Fascia screws are available in a wide range of colors to match popular decking products. Stainless Fascia Screws are 9 x 1-7/8". Epoxy Coated Fascia Screws are 10 x 1-7/8".
For faster, easier entry; helps prevent splitting of treated lumber.

Product Details
Specifications

Screws
Gage

10

Length

1-7/8"

Material

Epoxy Coated

Head Style

Trim

Drive

Star

Drive #

T-20