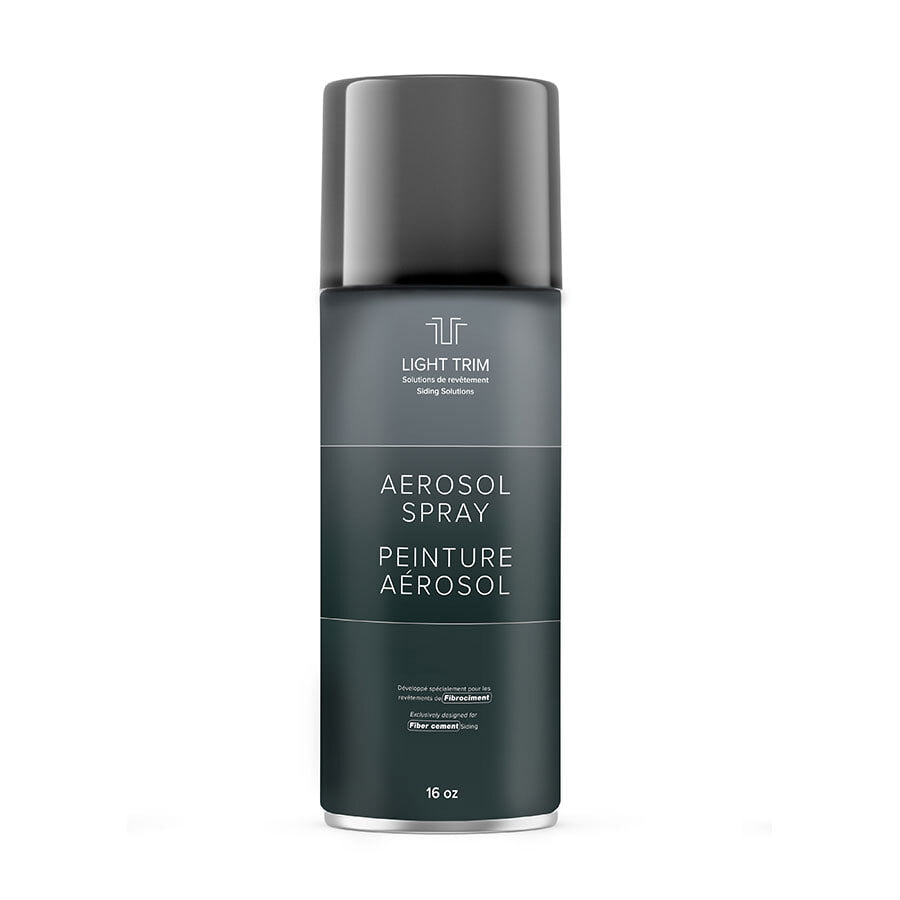 LightTrim Semi Gloss Exterior Latex Paint 16 oz
Non-returnable
LightTrim Semi Gloss Exterior Latex Paint 16 oz -
Aluminum trim paint, u
se to touch up trim. Do not use on fiber cement panels. Quick drying spray Paint 16 oz. Top quality exterior paint for aluminum trims and accessories
Exclusively designed for James Hardie colors.
Apply only on a clean, dry surface free of dirt, grease, wax, rust, etc. Remove loose or flaking rust. Apply a primer only on very rusty metal surface. For surfaces exposed to weather, apply one coat of primer plus two coats of product. Mask off surrounding area to protect from overspray. Shake well before and during use. Hold can 8''-12'' (20-30cm) from surface. Spray in short, overlapping strokes. For larger surfaces, apply several thin coats. To clear nozzle after use, turn can upside down and spray until valve clears.
CONTENTS AND FUMES MAY CATCH FIRE. CONTENTS HARMFUL. MAY IRRITATE EYES AND SKIN. CONTAINER MAY EXPLODE IF HEATED. Do not smoke. Use only in a well-ventilated area. Keep away from flames, such as a pilot light, and any object that sparks, such as an electric motor. Do not swallow. Do not get in eyes, on skin or on clothing. Do not breathe fumes. Keep out of reach of children. Do not burn. Store away from heat.
Keep away from heat, sparks and flame. Avoid contact with eyes, skin and clothing. Avoid prolonged or repeated breathing of vapor. Use with adequate ventilation. Do not puncture or incinerate container or store at temperatures over 500C. Wear rubber gloves and safety goggles.
Contains acetone and/or ketones, toluene, xylene, propylene glycol methyl ether acetate and/or dicetone alcohol. If swallowed, call a poison control center or doctor immediately. Do not induce vomiting. If in eyes or on skin, rinse well with water. If on clothes, remove clothes. If breathed in, move person to fresh air.
If this paint fails to perfoms as warranted, our obligation shall be limited to furnishing additional paint to correct the condition or refunding the purchase price. This warranty does not include labour for application of additional paint.
DIRECT INHALATION OF THE PRODUCT MAY BE HARMFUL