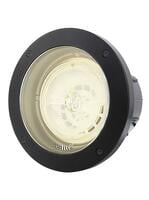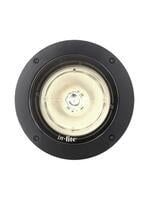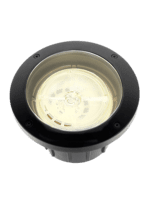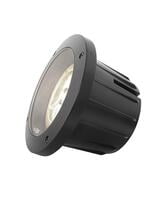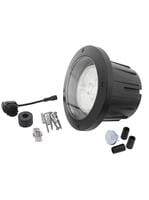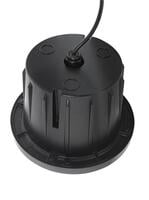 in-lite Big Nero
Non-returnable
BIG NERO
The BIG NERO LED ground light is the perfect fixture for illuminating tall trees or walls from gravel, grass, pavement or wood.
Installing ground lights:
Soil,
Concrete,
Lawn,
Natural stone,
Wood,
Gravel
The BIG NERO can be buried or integrated into various types of concrete products, natural stone and wood. This requires drilling a 142 mm hole.
If the new BIG NERO or BIG NERO NARROW is included in a lighting plan, the following guidelines must be followed: Always use the 10/2 cable, do not exceed the maximum cable length of 40 meters or the number of fixtures (HUB-50 for up to four BIG NERO or BIG NERO NARROW fixtures and up to seven with the HUB-100).
Shipping & Availability
5 Business days lead time to get product ready for shipping or pick-up
Order Type
This is a SPECIAL ORDER item
Product Details
Specifications
With its new single-chip LED and world-leading LEDiL® lens, the BIG NERO has a light distribution of at least 6 1/2 meters, with a light angle of 49 degrees.
The new BIG NERO features the new in-lite Motion technology.
This technology makes it extremely easy to adjust the light source without having to open the fixture. Simply hold the magnet provided up to the in-light logo and the light source will tilt automatically.
Product information Dimensions:
Height

123 mm | 4.84 in

Diameter

170 mm | 6.7 in

Mounting depth

130 mm | 5.12 in
Materials & finish:
Housing

Aluminum

Lens

Glass

Color

Black

Ring/cover plate

Aluminum
Technical specifications:
Voltage

12Vs

Power

7,50W

Electric potential

11,90VA

Light source

LED

Burn time

25000

Light type

Accent

Light angle

49°

Light distribution

6.50mtr | 21ft

Light color

Warm white

Lighting direction

Upwards

Color temperature

3100K

CRI

91

Net luminous flux

488lm

Luminous efficacy

65lm/W

Dimmable

No

IP class

IP-67

Energy label

A