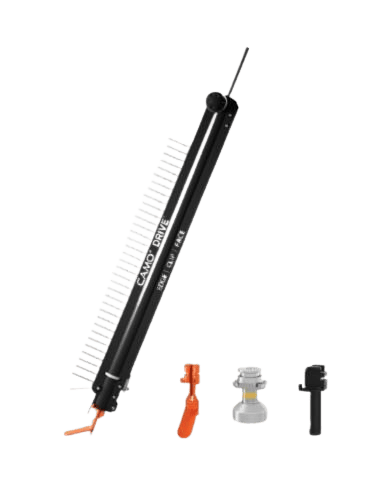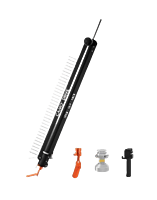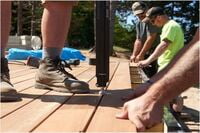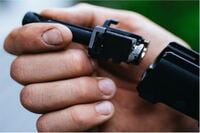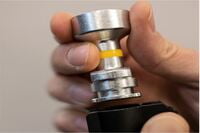 Camo DRIVE Tool
Camo DRIVE Tool d
esigned with the builder in mind, the Drive tool allows for three deck fastening options (Edge,
Clip, and Face fastening-on any deck surface) with up to 5x faster install time, all without bending!
It is heavy duty contractor grade, cordless, reliable tool and backed by the CAMO Guarantee Warranty.
Driver bits and fastening guides are included.
For exclusive use with CAMO Collated Deck Screws, EDGE™ Clips, EDGEX™ Clips and EDGEXMETAL™ Clips
The CAMO DRIVE is the first stand-up deck fastening tool that allows the user to attach their own drill, and it comes with three guides for fastening CAMO Collated Face Deck Screws, CAMO Collated Edge Deck Screws, and CAMO EdgeClips and CAMO EdgeXClips. The CAMO DRIVE is the fastest, easiest, most versatile, and affordable way to put down any deck surface.
Shipping & Availability
5 Business days lead time to get product ready for shipping or pick-up
_productIds
980609000008682657,980609000008682667
Product Name
Camo DRIVE Tool
Collection_ID
980609000062368083_3000