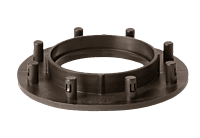 BISON Versadjust Brace Collar
Non-returnable
BISON Versadjust Brace Collars
must be used
for stability to accomodate heights in excess of 24" up to a
maximum of 36"
for stability.
The Bison Brace Collar screws onto Versadjust Model V4 Pedestals or VC2 Extenders.
Shipping & Availability
10 Business days lead time to get product ready for shipping or pick-up
Order Type
This is a SPECIAL ORDER item
Product Name
Brace Collar
Description
Works with V series only | Fits model V4 with VC2.
Collection_ID
980609000055566401_10000
Product Details
Specifications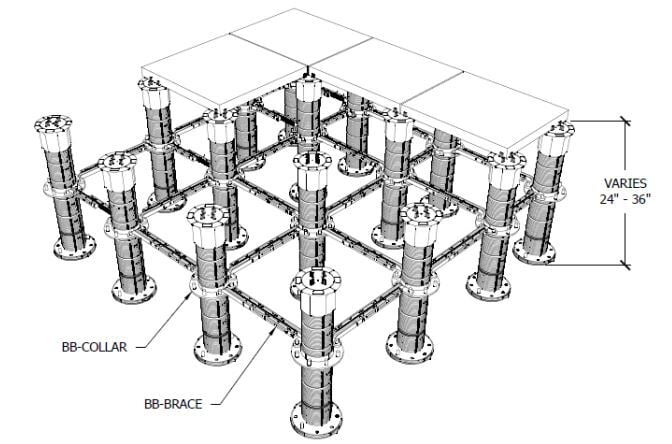 Quick facts
Supports 1250 lbf (5.56 kN) FS:3 per pedestal
Select 1/8 or 3/16 inch (3.175 or 4.5 mm) tab size for pedestals
Adjustable system height range is 1¼ to 36 inches (31.75 to 914.4 mm)
Pedestals made of high density copolymer polypropylene
Contains 20% post-industrial recycled material
Impervious to water, mold, and freeze/thaw cycles
Made in the U.S.A.