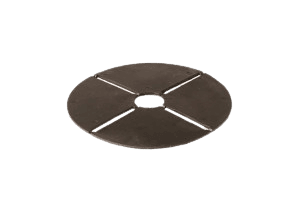 BISON Rubber Shim
Non-returnable
BISON Rubber Shim is a
flexible Shim. Shim's height equals to
1/16" (1.588 mm).
Note: Can also be used on top of pedestals to dampen sound and/or prevent wood tile or paver rocking.
Compatible with Level.It and Versadjust pedestals.
Shipping & Availability
10 Business days lead time to get product ready for shipping or pick-up
Order Type
This is a SPECIAL ORDER item
Description
Adds up to 1/16"
Collection_ID
980609000055566401_33000
Pedestals & Accessories
Height

1/16" (1.588 mm)

Weight

0.08 lbs (0.04 kg)