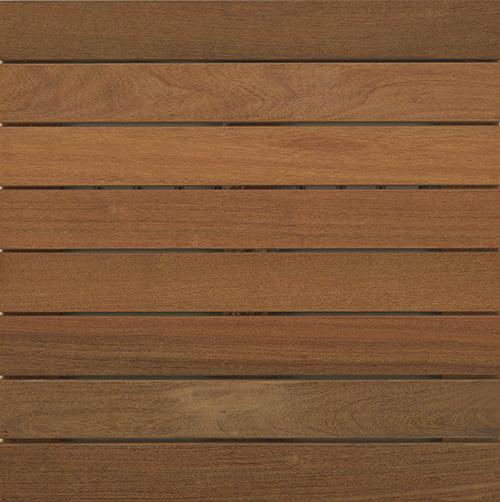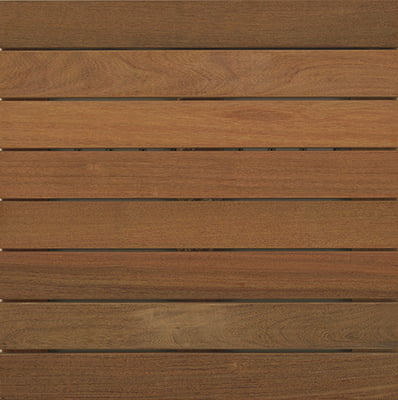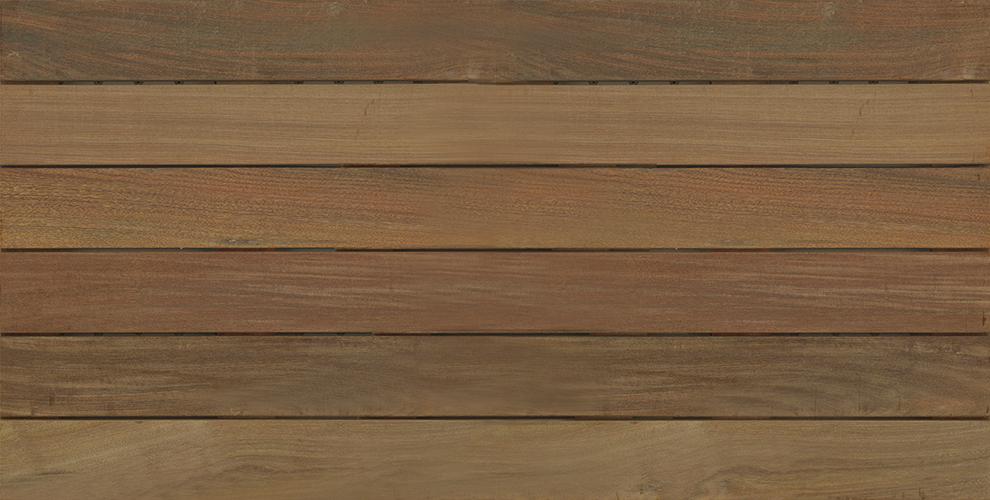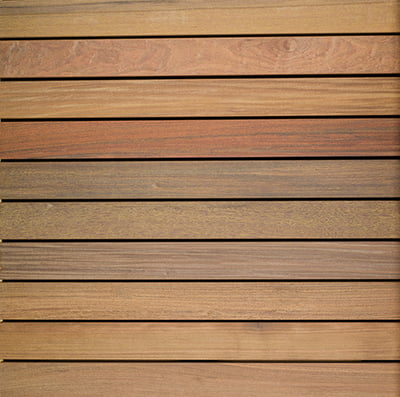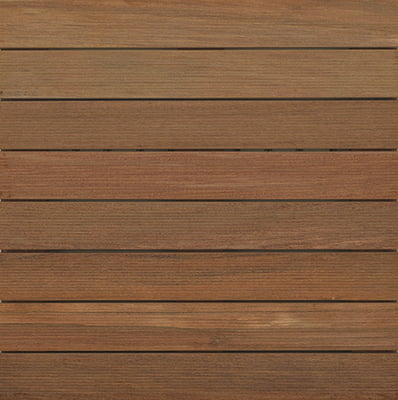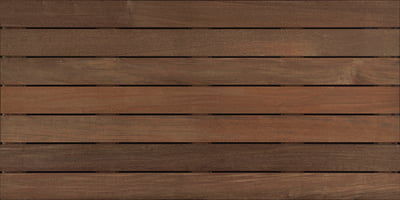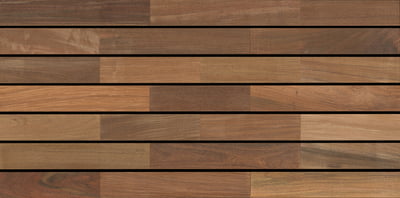 Bison IPE Wood Tiles
Non-returnable
Bison IPE Wood Tiles are commercial grade, constructed from responsibly harvested hardwoods and available in 2'x2'; 4'x2' and 30"x30" dimensions. IPE Wood Tiles are available in smooth and ribbed finish. Ribbed finish Ipe tiles provide increased slip resistance. Ipe 2'x2' tiles also available in FSC certified species (see Bison FSC wood tiles).
Bison wood tiles weather over time, developing a silvery-gray patina. If maintaining the natural wood color is desired, wood tiles can be periodically cleaned and sealed.
Note: Wood is a natural product and actual tile colors may differ from photo.
For product details and other specifications see the Specification section in product details.
SPECIFICATIONS
| | | | | | | |
| --- | --- | --- | --- | --- | --- | --- |
| Specification | 2" x 2" | 2" x 2" | 4" x 2" | 4" x 2" | 4" x 2" | 30"x30" |
| Species | Ipê | Ipê | Ipê | Ipê | Ipê | Ipê |
| Surface | Smooth | Ribbed | Smooth | Ribbed | Smooth | Smooth |
| Color | Brown | Brown | Brown | Brown | Brown | Brown |
| Planks | 6, 7 or 8 Plank (Determined by availability at time of order) | 8 Plank | 6, 7 or 8 Plank (Determined by availability at time of order) | 8 Plank | 7 Plank | 10 Plank |
| Dimensions L x W x H | 23.875" x 23.875" x 1.69" (606 x 606 x 43 mm) | 23.875" x 23.875" x 1.69" (606 x 606 x 43 mm) | 47.9375" x 23.875" x 1.69" (1218 x 606 x 43 mm) | 47.9375" x 23.875" x 1.69" (1218 x 606 x 43 mm) | 47.9375" x 23.875" x 1.69" (1218 x 606 x 43 mm) | 29.875" x 29.875" x 1.69" (759 x 759 x 43 mm) |
| Weight | 24 lbs (10.9 kg) | 24 lbs (10.9 kg) | 48 lbs (21.8 kg) | 48 lbs (21.8 kg) | 48 lbs (21.8 kg) | 34 lbs (15.4 kg) |
| Weight psf | 6 psf (29.3 kg/m2) | 6 psf (29.3 kg/m2) | 6 PSF (29.3 kg/m2) | 6 PSF (29.3 kg/m2) | 6 psf (29.29 kg/m2) | 5.4 PSF (26.4 kg/m2) |
| Janka Hardness | 3680 lbs (1669.2 kg) | 3680 lbs (1669.2 kg) | 3,680 lbf (16.4 kN) | 3,680 lbf (16.4 kN) | 3,680 lbs | 3,680 lbf (16.4 kN) |
| Fire Rating | Class A (Meets and exceeds ASTM E108 Spread of Flame Test) | Class A (Meets and exceeds ASTM E108 Spread of Flame Test) | Class A (Meets and exceeds ASTM E108-07a Class A Spread of Flame Test) | Class A (Meets and exceeds ASTM E108-07a Class A Spread of Flame Test) | ASTM E108: Class A Spread of Flame | Class A (Meets and exceeds ASTM E108-07a Class A Spread of Flame Test) |