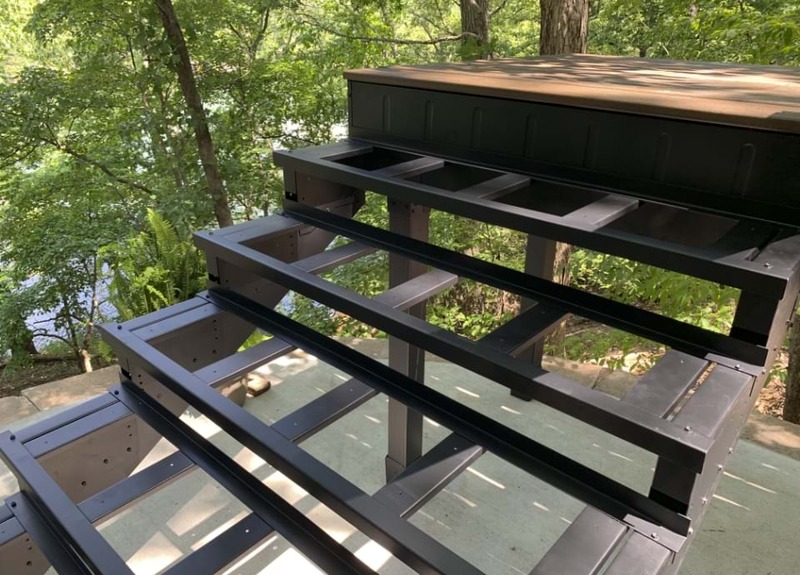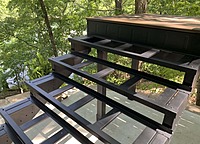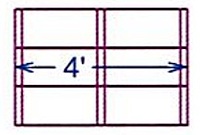 3 Step Stair Metal frame 4ft wide Kit (Fortress Evolution)
Introducing the Fortress Evolution Stair Metal Structure Kit - a convenient modular system that makes installation of a top-notch metal staircase effortless. With three steps and a 4-foot width, it's perfect for residential use.
The kit includes all necessary components, and the stairs are designed for easy installation with basic tools. For customized dimensions, contact our customer service team.
The Fortress Evolution Stair Metal Structure Kit is a reliable and high-quality choice, with durable construction, safety features, and user-friendly installation. Invest in a dependable metal staircase for your home or business today. Contact us to learn more.
16 Gauge 2x6 Joists-12ft x 1

Stair strap x 9


Fortress Evolution stair anchor bracket x 3

48" stair tray x 3

3/4" Self Tapping Screw-Black-250 x 1


Touch Up Aerosol Paint-Black Sand x 2
Shipping & Availability
Same day ready for pick up or next day ready for delivery
Product Name
3 step 4ft wide metal staircase Kit
Description
Contact customer service to adjust dimensions
EASY TO INSTALL -

If you know how to frame with wood, you can frame with Evolution.

STRAIGHT, UNIFORM PIECES -

Builds flat, stays flat!


GREATER SPANS -

Fewer posts for less obstructed views.


COMPATIBILITY -

Works with any type or brand of decking.


BEAUTIFUL -

The premium Black Sand powder coat provides a pleasing look that virtually disappears.


CLASS-A FIRE RATING -

A noncombustible material that's resistant to fire and meets the requirements for use in all Wildland Urban Interface (WUI) zones.


PROTECTED -

Invulnerable to rotting, warping, splitting and insect damage