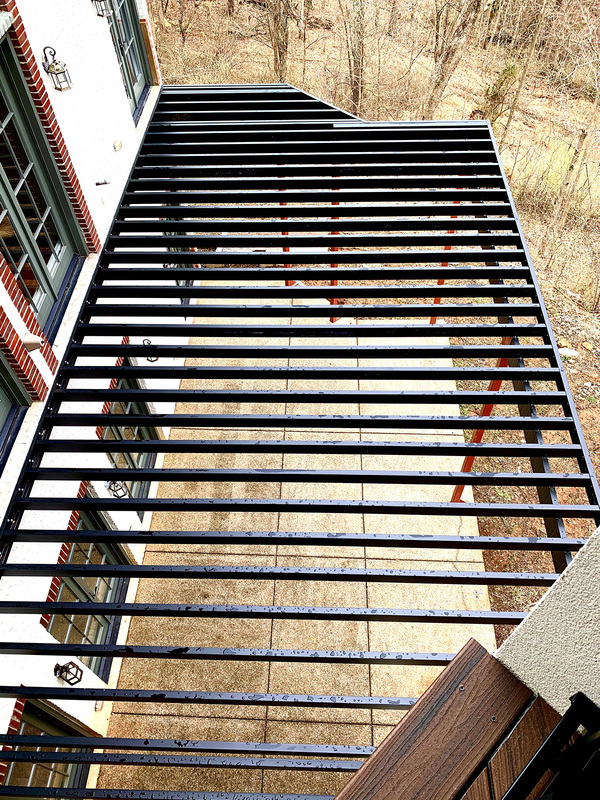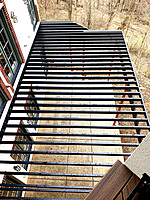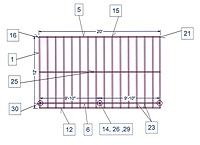 12' x 20' Deck Metal Frame Kit (Fortress Evolution)
Introducing the Fortress Evolution 12x20 Deck Kit - an all-in-one solution for a durable and attractive outdoor living space. The kit includes all necessary materials for constructing an elegant under-deck metal structure, such as beams, posts, joists, rim joists, ledgers, brackets, and blockings.
The galvanized steel material is designed to resist harsh weather conditions, decay, rot, and insect damage, providing a low-maintenance, long-lasting deck solution. The kit comes with a one-piece 20-foot Evolution beam for structural soundness, and step-by-step instructions for easy building, requiring only basic tools. With a construction time of a few hours, you can quickly enjoy your new outdoor living space.
For unique dimensions or features, contact our customer service team for tailored options. Invest in the Fortress Evolution 12x20 Deck Kit to create a beautiful backyard oasis. Contact us today to learn more and start building.
16 Gauge 2x6 Joists-16ft x 16




S-ledger-16in O/C-20 ft x 1




Beam-20 ft x 1




2"x 6" Rim Joists-8'-16" o/c punched spacing x 3




10 ft

Steel Post x 2

Ledger Bracket (For Punched Spacing) x 14




F50 Bracket x 4




F10 Bracket (bag of 10) x 1




Blocking (for above beam)-16" O/C x 15




4' strap 16in O/C- mid span blocking x 5




Single beam post bracket x 3




3.5" Post to Pier bracket x 3

Beam Cap x 2

3/4" Self Tapping Screw-Black-250 x 2




Touch Up Aerosol Paint-Black Sand x 8



Shipping & Availability
2 Business days to make it ready for shipping
Product Name
Fortress Evolution 12X20 deck kit
Description
Call customer service for other dimensions
EASY TO INSTALL -

If you know how to frame with wood, you can frame with Evolution.

STRAIGHT, UNIFORM PIECES -

Builds flat, stays flat!


GREATER SPANS -

Fewer posts for less obstructed views.


COMPATIBILITY -

Works with any type or brand of decking.


BEAUTIFUL -

The premium Black Sand powder coat provides a pleasing look that virtually disappears.


CLASS-A FIRE RATING -

A noncombustible material that's resistant to fire and meets the requirements for use in all Wildland Urban Interface (WUI) zones.


PROTECTED -

Invulnerable to rotting, warping, splitting and insect damage