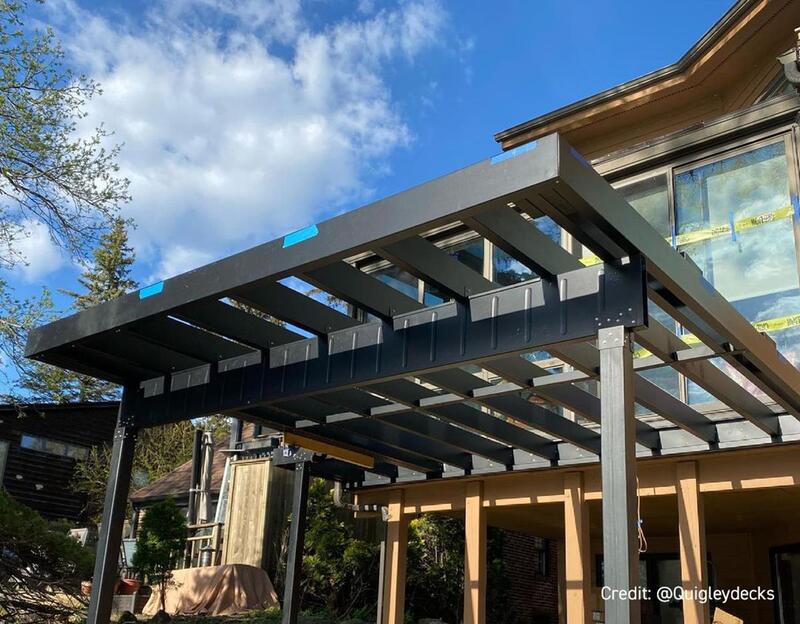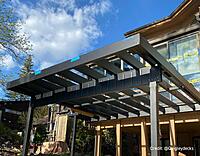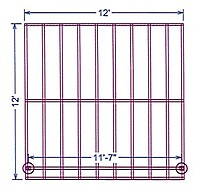 12' x 12' Deck Metal Frame Kit (Fortress Evolution)
Introducing the Fortress Evolution 12x12 Deck Kit - the perfect solution for homeowners looking to create a beautiful and durable outdoor living space.
Our comprehensive kit includes all necessary components, such as beams, posts, and joists, for building a stunning under-deck metal structure. Crafted from smarter galvanized steel with an interlocking joist and ledger system, our kit offers increased corrosion resistance and a polished appearance. It's designed to withstand the elements and resist rot, decay, and insect damage, providing a long-lasting, low-maintenance deck solution.
Constructing the deck is effortless, with step-by-step instructions provided, and can be done in just a few hours. If your project requires unique dimensions or angles, our customer service team can adjust the kit to your specifications.
Transform your backyard into a beautiful outdoor oasis and invest in the Fortress Evolution 12x12 Deck Kit today. Contact us to learn more and start building your dream deck.
16 Gauge 2x6 Joists-12ft x 10

S-ledger-16in O/C-12 ft x 1

Beam-12 ft x 1

2"x 6" Rim Joists-8'-16" o/c punched spacing x 2


10 ft Steel Post x 2

Ledger Bracket (For Punched Spacing) x 8

F50 Bracket x 4

F10 Bracket (bag of 10) x 1

Blocking (for above beam)-16" O/C x 9

4' strap 16in O/C- mid span blocking x 3

Single beam post bracket x 2


3.5" Post to Pier bracket x 2

Beam Cap x 2

3/4" Self Tapping Screw-Black-250 x 1


Touch Up Aerosol Paint-Black Sand x 4



Shipping & Availability
2 Business Days make it ready for Shipping
Product Name
Fortress Evolution 12X12 deck kit
Description
Call customer service for other dimensions
EASY TO INSTALL -

If you know how to frame with wood, you can frame with Evolution.

STRAIGHT, UNIFORM PIECES -

Builds flat, stays flat!


GREATER SPANS -

Fewer posts for less obstructed views.


COMPATIBILITY -

Works with any type or brand of decking.


BEAUTIFUL -

The premium Black Sand powder coat provides a pleasing look that virtually disappears.


CLASS-A FIRE RATING -

A noncombustible material that's resistant to fire and meets the requirements for use in all Wildland Urban Interface (WUI) zones.


PROTECTED -

Invulnerable to rotting, warping, splitting and insect damage