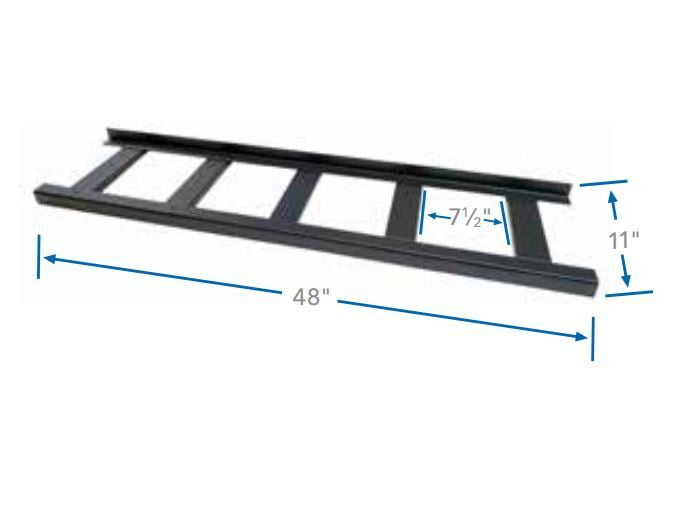 Fortress Evolution 48" stair tray
Fortress Evolution 48" Stair Tray allows quick and easy installation without all the stringers and hassle. The lateral supports are spaced to work with any kind of deck board and provide blocking for surface mounted post.
Shipping & Availability
2 to 10 business days turnaround to get ready for pick-up or delivery.
Collection_ID
980609000055890411_15000
Product Details
Specifications
Dimensions
Length

4' (1,219mm)

Width/Height/Length

11"x48"
Material Specification
Color

Black Sand

Coating

Industrial Grade Powder Coating

Material

Galvanized Steel