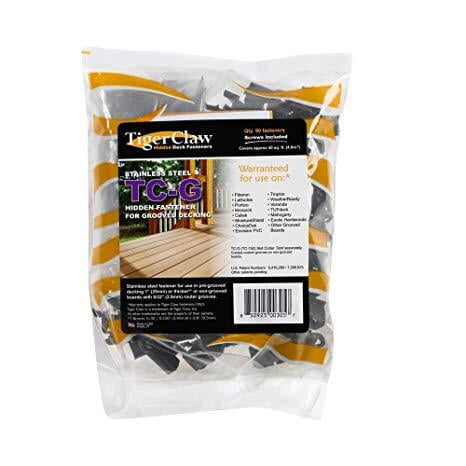 Fiberon Decking-Fasteners/TigerClaw for PVC 50sf
Stainless steel fastener for use in the pre-grooved decking 1" (25mm) or thicker or non-grooved boards with 5/32" (3.9mm) router grooves. TigerClaw is part of the FastenMaster family of Hidden Fastening Systems.
Qty. 90 fasteners. Screws included
Approved for use with:
Fiberon, Fortress, Wolf, Modern View, MoistureShield, ChoiceDek, dasso.XTR, Veranda, TUFdeck, Mahogany, Exotic Hardwoods and other grooved boards.
Shipping & Availability
Same day pick-up or 2 days ready for shipping
90pcs Clips, 95 Screws and a bit; Coverage - 50sf