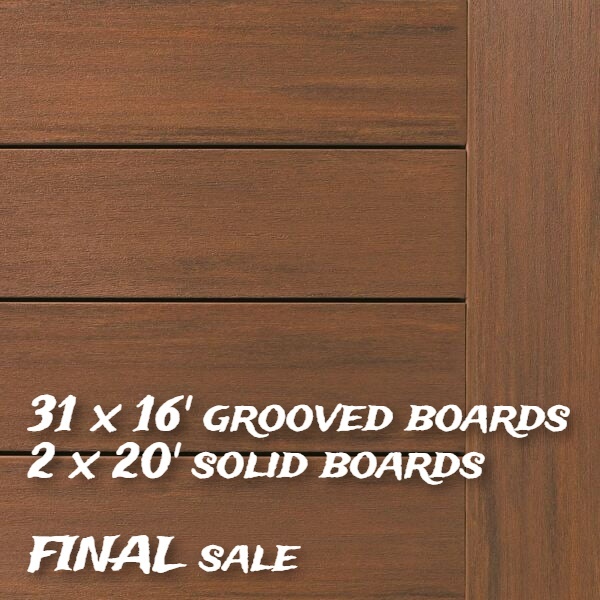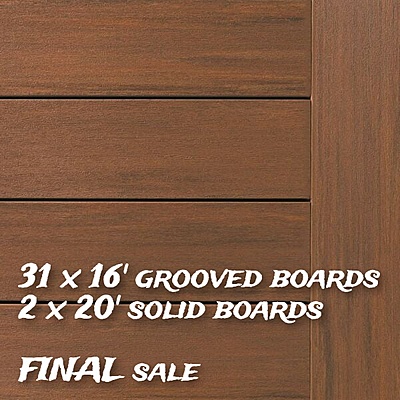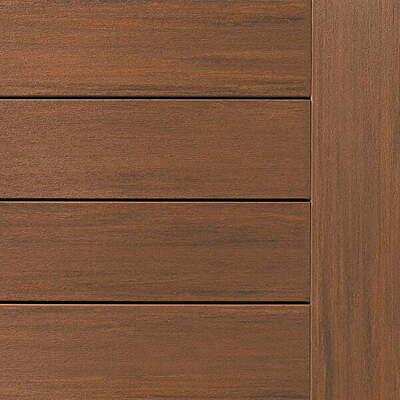 AZEK Cypress (bundle)
Non-returnable
AZEK Cypress (bundle) - AZEK Vintage Cypress is a Premium quality PVC decking. AZEK Cypress has become a special order product for the manufacturer, and due to that DeckMart does not keep it in stock anymore. This bundle includes the last boards that DeckMart has in stock, and it is a final sale and does not qualify for a refund and return. Boards are in original manufactured condition.
31 x 16' - grooved
Cypress
boards
2 x 20' - solid
Cypress
boards
__________________________________________
In TOTAL, 536 linear feet of boards will approximately cover 244 square foot area.
See below for Recommended products for Fasteners and installation hardware.
Shipping & Availability
In stock. Discontinued product. Final Sale