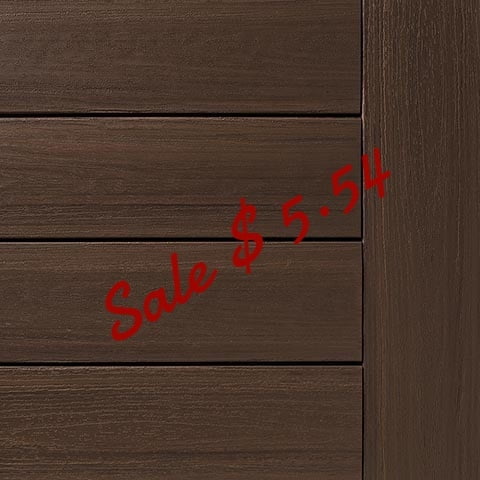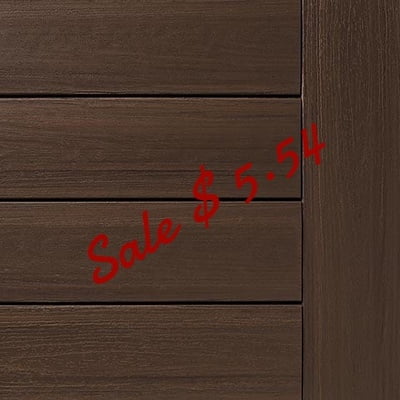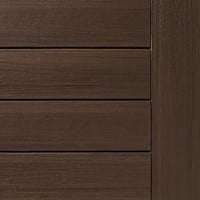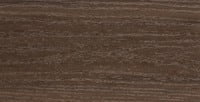 AZEK
Brazilian Walnut
Boards are available in both a "solid" (also called square shouldered) and "grooved" profiles. Install
main deck
with Grooved boards using
CONCEALoc
hidden fasteners. Use Solid boards for deck perimeter picture framing and steps using color matching Face fastening screws or Screws with plugs. See below recommended products section.
Shipping & Availability
Same day pick-up or 2 days ready for shipping
Order Type
Final Sale | No returns are accepted
Product Details
Specifications
AZEK Brazilian Walnut belongs to AZEK Arbor Collection. It is a capped polymer decking board (PVC).
AZEK Arbor Collection comes with 50-Year Fade & Stain Warranty from manufacturer, lifetime limited warranty for performance.
This product DeckMart normally have in stock, and it is ready for pick up or delivery right after purchase.
Fasteners
AZEK's grooved decking boards work best when complemented by AZEK CONCEALoc or AZEK FUSIONLoc Hidden Fasteners. When working with square-edged boards from AZEK, installation crews prefer hidden fastener systems such as Pro Plug and Cortex®. Plugs are made from the same decking board, therefore they are almost invisible. By using FUSIONLoc or CONCEALoc and Screws with Plugs – you can have a complete fastener-free surface. Other fastener systems can also fit well with AZEK decking boards but be sure to confirm compatibility with AZEK and your fastener manufacturer before trying them.
Boards' Specification
Board Profile

Grooved | Solid | Fascia

Grooved Boards' length

12' | 16' | 20'

Solid Boards' Length

20'

Material

Capped Celular PVC

Decking Board Dimentions

1" x 5.5"

Fascia Board Dimensions

1/2" x 11-3/4"

Joists structure

16"-on-centre for straight applications; 12"-on-centre for diagonal applications